Angi, the Non-Sailor

Summary: Angi Jardine's experiences with sailboats and her other interests - judo, MMA, science fiction, favourite author - C J Cherryh.
My name is Angi Jardine. Statistics: born in West Germany; moved to Canada as a small child. Mother of son, Malcolm.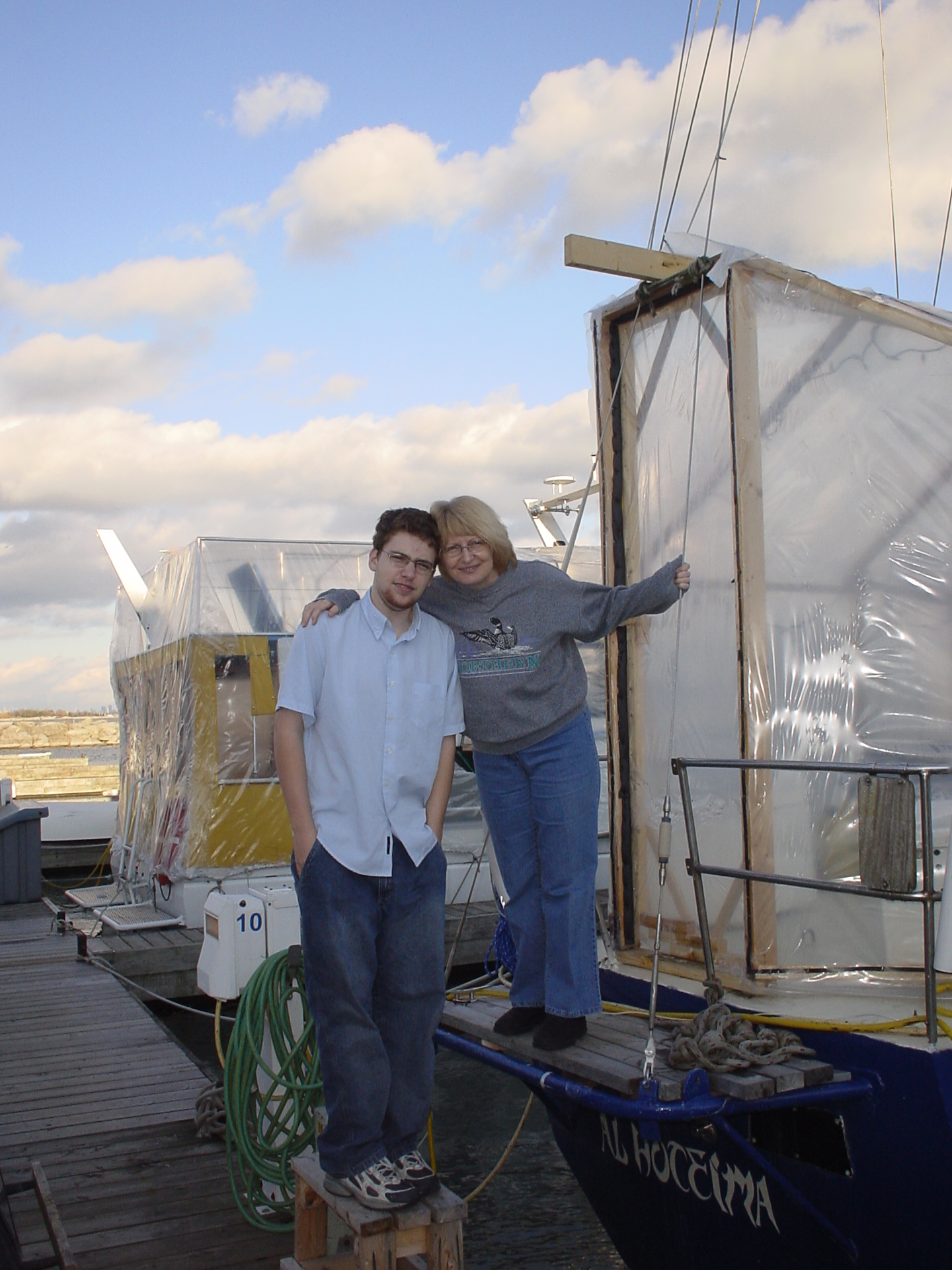 Angi and Malcolm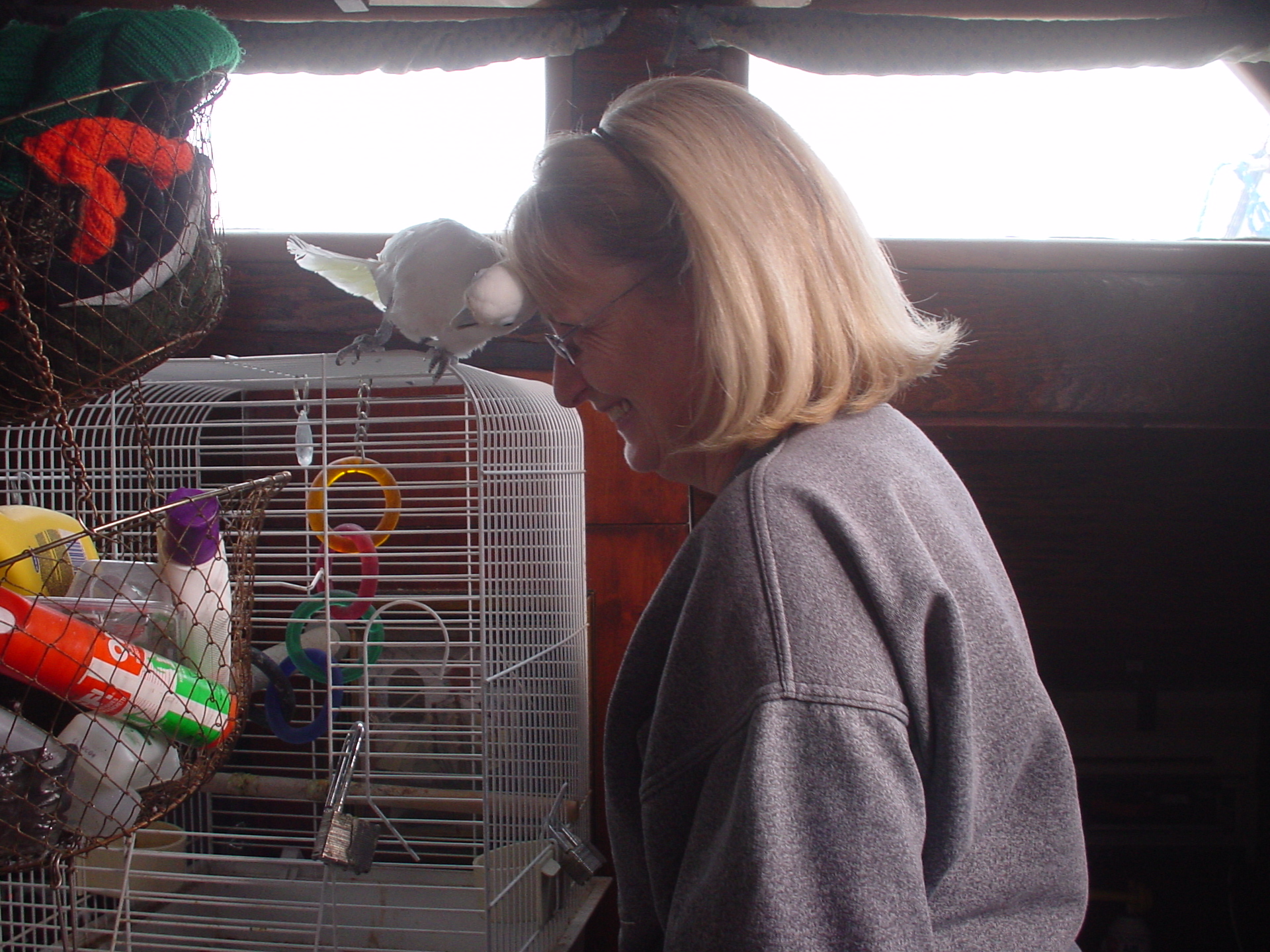 Angi and Charlie
My first sailing experience was a weekend trip in my late twenties, aboard a 22í-ish boat. I remember having to take the mast down in order to go under a bridge and I sat on the cabin roof holding the end of the mast. I spent an evening with seasickness and had the worst sunburn on my nose you can imagine. After that I went sailing only twice for short afternoon sails on different boats.

When I moved onto Al Hoceima in December 2005, I had sailed on her a few times, in good weather and bad, but for short runs only. I had never lived on her and had never taken a long trip of any kind.

It is now July 2008 and Iíve had two trips of three weeks and one of two weeks and have lived in this small space for three and a half years now with two other adults (Dave and my son, Malcolm) and a cockatoo. I still get seasick on occasion, but am far better than I was. I still know limited amounts about sailing and boats.
Dave is forever teaching me something and it is gone five minutes later. I need to actually work with something, look at it, read about it, and repeat the terminology or skill many times before it becomes a permanent memory. People learn in different ways, at least I keep telling myself that.

My skills lie in other areas: I am a decent writer; I am an ideas person; I donít mind doing the most menial task; I can cook and I can sew to a degree. I can also learn to do things quickly and am a great problem-solver.
Other interests: I am a brown belt in judo, having studied it for 14 years (Dave is the senior sensei in a club he started). Our brand of judo focuses mostly on groundwork (submission wrestling) and self-defense applications of judo (including throws, sparring, defense against weapons, etc.), the natural extension of which is MMA, which I love.
I've followed MMA (Mixed Martial Arts) from the beginning and I'm sure that I am one of the few women my age who actually knows what's happening and can accurately predict whether a technique being attempted will be successful or not. (I still hate elbow-strikes, though.)
I love drawing portraits in pencil, and pen and ink. I'm starting to love sewing. I'm crazy about science fiction: on television (Firefly, Doctor Who, Torchwood) and books (my favourite author being C. J. Cherryh).
© Copyright 2008 David S. Malar and Angelika Jardine. All rights reserved.
Home - www.selfmadesailor.com
Website Design and SEO (Search Engine Optimization) by VentureIT.ca