How to Tie Knots and Splice Rope
Knot tying videos with how-to instructions for all sorts of practical and decorative knots and splices
There are literally thousands of knots (take a look at the Ashley Book of Knots if you think I'm exaggerating!), but a relatively small number of them are in common use aboard our boat.

Most of the basics can be accomplished with fewer than ten, but we have a number of special-purpose or slightly more decorative knots in use as well.

We have how-to videos for most of the knots (just click on the photos to play the videos) and are constantly working to add videos and new knots and splices to our list. Please check back often!

If there is anything that you'd like to see here, please Contact Us with your request.

See where other Knot Enthusiasts are visiting from!


(new as of March 9/2010)
Our Top 6 List
of must-know sailor's knots

- Click the photos for a "How-To" knot tying video.
Bowline

Forms a temporary loop that is strong and always easy to untie once the tension is off the line.

Sheet Bend

Used to join two ropes together. The ropes can be of differing sizes and this knot is always easy to untie.

Round Turn and

Two Half Hitches

Used to attach a rope to a railing or other fixed object.

Reef Knot

Used when reefing sails, using a rope as a lashing or binding, or to tie your shoes.

Rolling Hitch or Tautline Hitch

Used to attach a rope to another rope, railing or other fixed object where the direction of pull is in-line with the other object.

Figure of Eight

A quick and easy stopper knot to prevent a rope from pulling through a block or other object.
Back to the top | Back up to Quick Navigation
Knot and Rope Terminology
Click to view the video explaining common knotting and rope-work terms.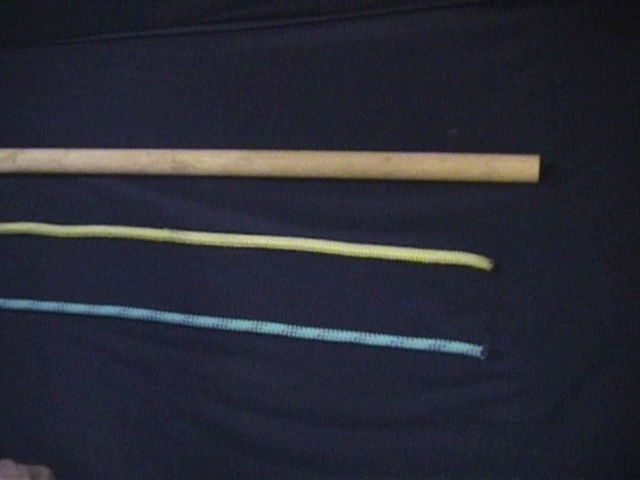 (The odd squeal you hear in the background is Charlie the Goffin Cockatoo trying to get in on the conversation!)

Back to the top | Back up to Quick Navigation

The links will take you to the page where you will find that knot, and others of the same type.


Back to the top | Back up to Quick Navigation




© Copyright 2008 David S. Malar and Angelika Jardine. All rights reserved.
Home - www.selfmadesailor.com
Website Design and SEO (Search Engine Optimization) by VentureIT.ca